INTERNATIONAL WOMEN'S DAY 2022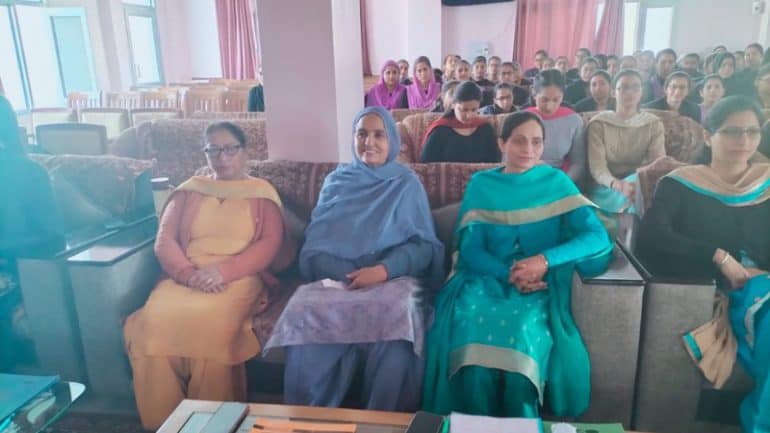 Shri Guru Ram Dass College of Nursing celebrated International Women's Day, 2022 with the theme "Gender equality today for a sustainable tomorrow." Dr. Dimple Sandhu (Principal) addressed the audience and welcomed the chief guest.
Various competitions were organized and the students were given momentous and certificates by our respected Chairperson and Managing Director Ms. Devinder Kaur Aulakh(chief guest) for their outstanding performance and zeal. Madam Devinder Kaur Aulakh inspired the students and staff to work hard and build a character so high that they can create a better world.