Faculty and Students Celebrated World Population Day 2021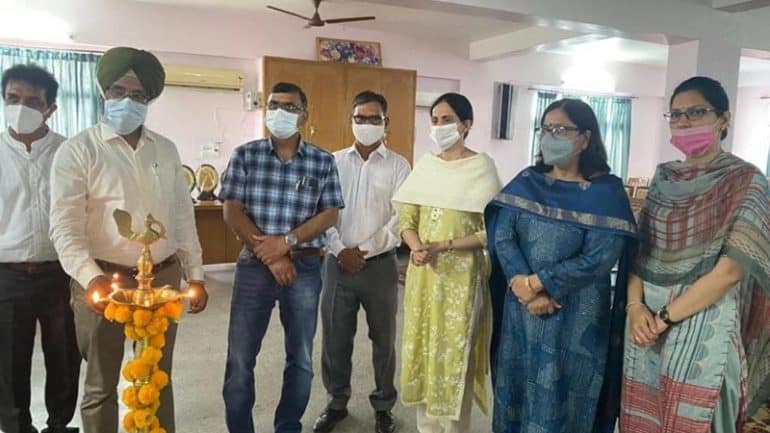 Faculty and students celebrated world population Day 2021 on 12/07/2021. The theme of the day was "Raise awareness around women's and girls needs for sexual and Reproductive Health" On this occasion we invited Dr. Ranjit Ghotra Civil Surgeon Hoshiarpur as chief guest. Hon'ble Madam Devinder Kaur Aulakh Chairperson and Managing Director presided over the function, Dr. Sunil Aheer ( District Family Welfare Officer) Advocate Mr. Desh Gautam ( Punjab Legal Cell) , Mass Media Officer Mr. Purshotam graced the occasion as special guests.
Dr. Dimple Madaan, Principal College of Nursing welcomed all the guest and threw light on theme of "World Population Day" 2021. She motivated students to spread the message and make the women aware of their rights.
Dr. Ranjit Ghotra also addressed the audience and shared his experiences and efforts made by his team to spread the awareness regarding control of population among all levels of society.Dr. Archna Garg Principal School of Nursing proposed vote of thanks.
On this event declamation contest was also held and prizes were distributed to the winners.Ms Ramanpreet ( B.Sc (N) IVth year) stood Ist, Ms Gunjan (B.Sc 3rd year) got IInd position and Lisancy ( B.Sc (N) 4th year ) got third position in competition.